I don't usually do a lot of writing for the weekend look book (even bloggers deserve a weekend right?) but I'm making an exception today to send out a big THANK YOU! to all of you who have shared my paint chip Easter garland.  It's been so exciting to watch the word spread and so nice to read all of your lovely comments.
We're teaming up with Dyson to help you get your home clean & organized.

This week, win ALL of MPMK's eBooks & Printables!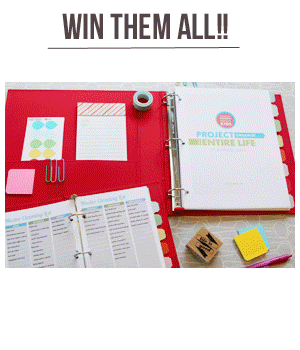 a Rafflecopter giveaway
P.S. Looking for more ways to simplify and connect with your family?