So as soon as I heard about the devastation in Japan I started crafting this post in my head.  I knew that Etsy would soon be brimming with items benefiting relief efforts and when I hopped on the site to investigate I wasn't dissapointed.  Click through for all sorts of goodies for your kids, yourself, your home and even your sweet tooth.
And don't forgot that Etsy sellers often list items one at a time.  If the link provided here says the item is sold out, be sure to do a little digging around the shop before giving up!
P.S. Looking for more ways to simplify and save time so you can connect with your family this year?

Check out the sale we're having on our "Kids' Responsibility & Money Management Kit" and "Project Organize Your ENTIRE Life's Planner Printables" - over 45 printable pages in all!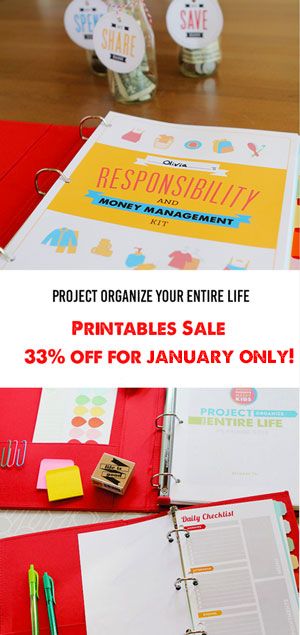 And sign up for our newsletter!