The electronic stationary on this site is over the top chic – no surprise given the backgrounds of the site's founders.  These ladies have worked with the likes of Martha Stewart Living, InStyle, and Ralph Lauren.  And they've included all kinds of cool features like voice overs, music, and the ability to send the notes through facebook.
There are messages for pretty much any occasion you can think of: play dates, retirement parties, moving notices… even apologies and status update type notes ("I'm bored" or "Really?").  Plus, if you really want to send something via snail mail, they have printables too.
The site charges an annual fee but I think it's totally worth it not to have to include any unsightly advertising with your messages.  And it's pretty inexpensive when you consider what you save on stationary and postage throughout the year.
P.S. Looking for more ways to simplify and save time so you can connect with your family? Follow these 3 steps:

1) Check out our "Back-to-School Super Saver Bundle": over 50 pages of 2015 daily/weekly/monthly planners, cleaning schedules, meal planners, kids' routine charts, budgeting sheets and much more PLUS 84 pages of low-stress holiday activities perfect for making memories with the kids!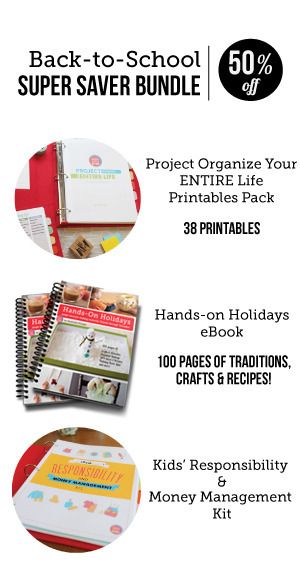 2) Sign up for our newsletter:
3) Bookmark our famous Gift Guides for the next time you need the perfect kids' gift! (350+ detailed descriptions including age recommendations)