You have a whole weekend to put these ideas into action.  So click through and tell me which one you're going to choose.
Chocolate Love Notes at The Mother Huddle.
Mix CD Valentine at dandee (via Design Mom).
Sew Crafty Valentine at papernstitch.
We're teaming up with Dyson to help you get your home clean & organized.

This week, win ALL of MPMK's eBooks & Printables!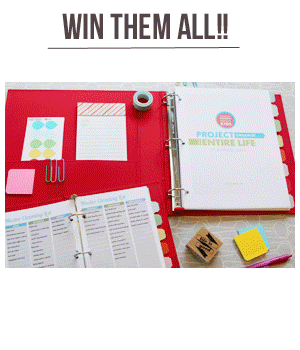 a Rafflecopter giveaway
P.S. Looking for more ways to simplify and connect with your family?