If you saw this recent post, then you know I'm a big fan of forts.  As such, I've been wanting to share these brilliant Build A Fort Kits with you ever since I spied them over at Salt Water Kids.  We're only a week away from my turn to post for Celebrate the Boy (make sure you come back to check that out next Friday afternoon!) so I thought today would be the perfect time.  Not only is this a sewing related project (like most of those at MADE), but Salt Water Kids is also a fellow contributor for Celebrate the Boy 2011.  Click through for the details.

There's nothing I love more than a handmade kit as a gift for a child (see another example here).  Emily's Fort Kit is especially great because it's easy, inexpensive, comes in a super stylish package, and promotes lots of imaginative play.  Plus she provides plenty of helpful info. on how to make your own kit, including this excellent tutorial on creating those chic gift tags.  Go check it out and be sure to keep an eye out for her post at Celebrate the Boy!
P.S. Looking for more ways to simplify and save time so you can connect with your family? Follow these 3 steps:

1) Check out our "Back-to-School Super Saver Bundle": over 50 pages of 2015 daily/weekly/monthly planners, cleaning schedules, meal planners, kids' routine charts, budgeting sheets and much more PLUS 84 pages of low-stress holiday activities perfect for making memories with the kids!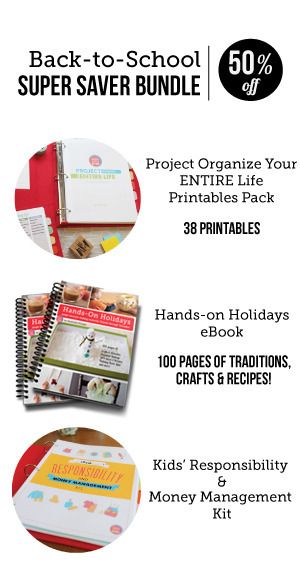 2) Sign up for our newsletter:
3) Bookmark our famous Gift Guides for the next time you need the perfect kids' gift! (350+ detailed descriptions including age recommendations)