This is version #2 of this post.  I just spent the last 20 minutes drafting a very clever write up about how much I adore this
doll suitcase
from
hart + sew
and how it reminded me of one of my other favorite blogs
Modern Kiddo
.  I went on for about a paragraph about how similar the authors of these two sites are and how I should totally introduce them.
Then, just to be thorough, I quickly popped over to Modern Kiddo to make sure they hadn't actually featured hart + sew in the past.  Guess what I found… Not only have they featured the site, they featured this same dollhouse and (wait for it)… it was YESTERDAY's post (I'm writing this on Friday night even though I won't post it until Monday).  That wouldn't be so extraordinary except that the dollhouse was originally posted over 3 weeks ago – what are the odds we would both post about it now?
Anyway, the wind has definitely gone out of my sails and I'm no longer feeling too cool for school. Oh well, this dollhouse is way too good not to share again.  Without further ado – I present you with this lovely handmade project for the little girl in your life.
Let me just say that
hart + sew
's author, Stacy, is cut from the same cloth as Alix and Dottie over at
Modern Kiddo
– they all share an amazing vintage-chic aesthetic that I can only admire from afar.  But enough about them, lets get back to this charming
doll suitcase
.  Can't you just picture your little girl towing this around
everywhere
?  It truly is a toy to treasure.  Click through for the incredible details
.
It's also kind of ingenious.  The back panel is interchangeable and can easily go from a living room setting to a bedroom or kitchen – the options are limitless.
Lift up the bottom panel and you'll find room for both Dolly and all her accessories.  Novice seamstress that I am, tackling this project would probably take me considerably longer than it did Stacy.  But S is only 6 months and even if I don't finish until she's two years old, I still think it would be totally worth it.  Stop buy
hart + sew
for lots more info. on this project and be sure to also check out Stacy's
Etsy shop
, full of throw-back styles for the kiddos.
P.S. Looking for more ways to simplify and save time? Follow these 3 steps:

1) Check out our Project Organize Your ENTIRE Life 2016 Printables and our Kids' Responsibility & Money Management Kit : over 50 pages of 2015 daily/weekly/monthly planners, cleaning schedules, meal planners, kids' routine charts, budgeting sheets and much more!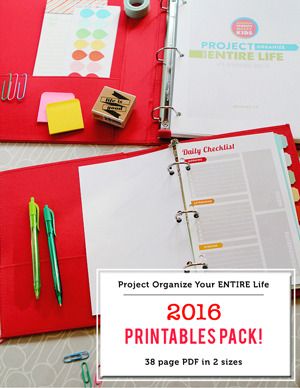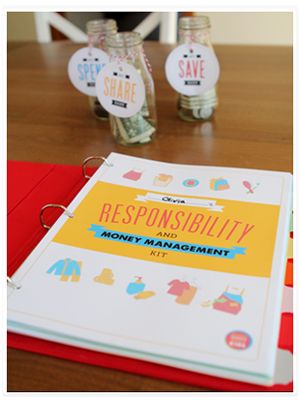 2) Sign up for our newsletter:
3) Bookmark our famous Gift Guides for the next time you need the perfect kids' gift! (400+ detailed descriptions including age recommendations)- just click on the photos below