There's something about fabric wall decals that I find infinitely more appealing than their vinyl counterparts.  Maybe it's that they're more forgiving on textured walls, removable, and reusable… or maybe fabric just seems a bit cozier than vinyl?  Whatever it is, the jumbo versions are the best of a good thing.
We're teaming up with Dyson to help you get your home clean & organized.

This week, win ALL of MPMK's eBooks & Printables!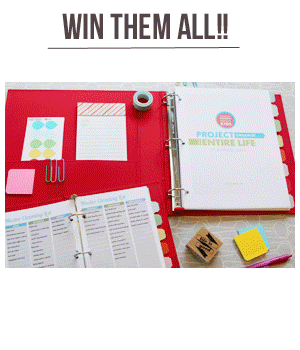 a Rafflecopter giveaway
P.S. Looking for more ways to simplify and connect with your family?