And speaking of under the tree…that's exactly where my patio furniture is right now.  I thought moving from Nashville to Seattle was supposed to get me away from windstorms that nearly knock over HUGE trees onto my house.  My poor neighbors awoke to a tree coming through the closet and ceiling of their master bedroom at 1am.
We're teaming up with Dyson to help you get your home clean & organized.

This week, win ALL of MPMK's eBooks & Printables!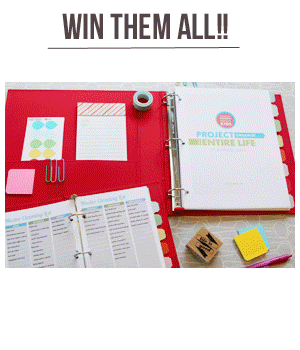 a Rafflecopter giveaway
P.S. Looking for more ways to simplify and connect with your family?